The Taliban captured and took control of the country's capital Kabul yesterday, August 15, with the US emptying diplomats by helicopter, not very unlike the fall of Saigon in 1975. President Ashraf Ghani left Afghanistan and might have escaped to Uzbekistan, while the previous president Hamid Karzai has offered to lead the change of power with the Taliban.
The Taliban's quick advances over the previous week come after Biden's promise to pull out all soldiers by September 11, marking the 20th anniversary of the 9/11 terror assaults, from which the army mission was started.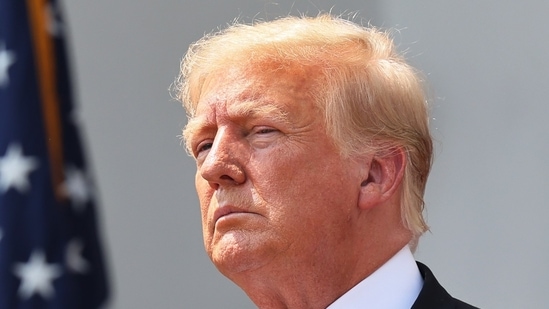 Trump issued a statement and said: 'What Joe Biden has done with Afghanistan is legendary. It will go down as one of the greatest defeats in American history,'
According to Daily Mail, he wrote in an email and said: 'It is time for Joe Biden to resign in disgrace for what he has allowed to happen to Afghanistan, along with the tremendous surge in COVID, the Border catastrophe, the destruction of energy independence, and our crippled economy. It shouldn't be a big deal, because he wasn't elected legitimately in the first place,'
His assertion comes after the Afghanistan government imploded on Sunday with President Ashraf Ghani leaving the nation and the Taliban's entrance into the capital, the New York Times detailed.